Everyone is being affected by the Cost of Living Crisis so here are some useful website links with advice and information
Government Website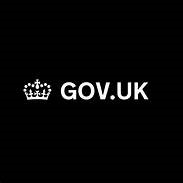 Use this link to find out what support you might be able to get to help with your living costs. You can get benefits and other financial support if you're eligible. At the moment, this tool does not include all the ways you can get help with living costs, but it does get updated with more types of support when they become available.
Check benefits and financial support you can get - GOV.UK (www.gov.uk)
Find out what support is available to help with the cost of living. This includes income and disability benefits, bills and allowances, childcare, housing and travel.
https://www.gov.uk/cost-of-living
Martin Lewis, Money Saving Expert

Money Saving Expert, Martin Lewis and his team asked social media for ideas, big and small, that could make a difference to people's budgets. This is a guide covering everything from making sure you know how maximise your income, by checking you're getting all the benefits you are eligible for, to tips to start saving cash on everyday spending.
Get help with the cost of living – MoneySavingExpert
Here are just a couple from his website:
7. Choosing between heating and eating? Speak to your council
Councils have just got a new tranche of £500 million for the Household Support Fund, to help provide support to people with their essential costs – and you NEEDN'T BE ON BENEFITS. Frustratingly the last tranche just closed, and there is a new one, but it's not yet up and running everywhere. However, contact your local authority to see if you are, or will be, eligible (it may also be able to point you to other help).
11. Struggling to pay energy bills? There's more help available: The first step's to talk to your supplier to agree a repayment plan that you can afford. But, that's not the only help available, there are grants, one-off payments and more. Our Struggling to pay energy bills? guide rounds up all the help available from energy firms, the state and charities.
13. Attendance allowance helps with extra costs for the disabled and ISN'T means-tested: It's an often overlooked but really important benefit. Attendance allowance can pay between £60 and £89.60 a week, depending on the severity of your disability. It's covered within our 10-minute benefit checker tool
14. Free Burger King, doughnuts, coffee or even get PAID to eat: Take advantage of clever tricks, coupons, apps or cards to eat and drink for nothing (or very cheaply). See Get free or cheap food.
Which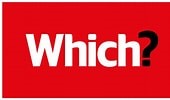 In this link Which Magazine give us 10 ways to save money on your gas and electricity bills. Their experts tell you how to make simple changes that can save electricity, make your home more efficient, and save you money. From changing to LED lightbulbs and insulating your home to changing boilers and heating systems.
10 Ways To Save On Energy Bills - Which?
Glass Door Homeless Charity
Glass Door Homeless Charity has put together a list of links for resources, organisations and helplines that can answer questions about who you can turn to and how you can make changes.
Tips on coping with the cost of living crisis | Glass Door Homeless Charity
The Company Shop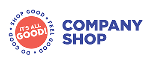 UK's fastest growing members-only Surplus Supermarket.
The Company Shop works with supermarkets, national brands, high street retailers, manufacturers, hospitality sectors plus many more, supporting them to stop great surplus products from going to waste. This means the can bring favourite brands and products under one roof at amazing prices. Every product in the store is in date and perfectly good to eat, use or wear but for a variety of reasons hasn't arrived at its intended destination.
Apply for FREE Membership Today! To apply for a membership:
How to get involved: Along with our usual eligible sectors (below), we have now opened membership up to employees and volunteers of registered charities.
Your nearest store: Company Shop Darlington, Haughton Road, Darlington, DL1 2BJ